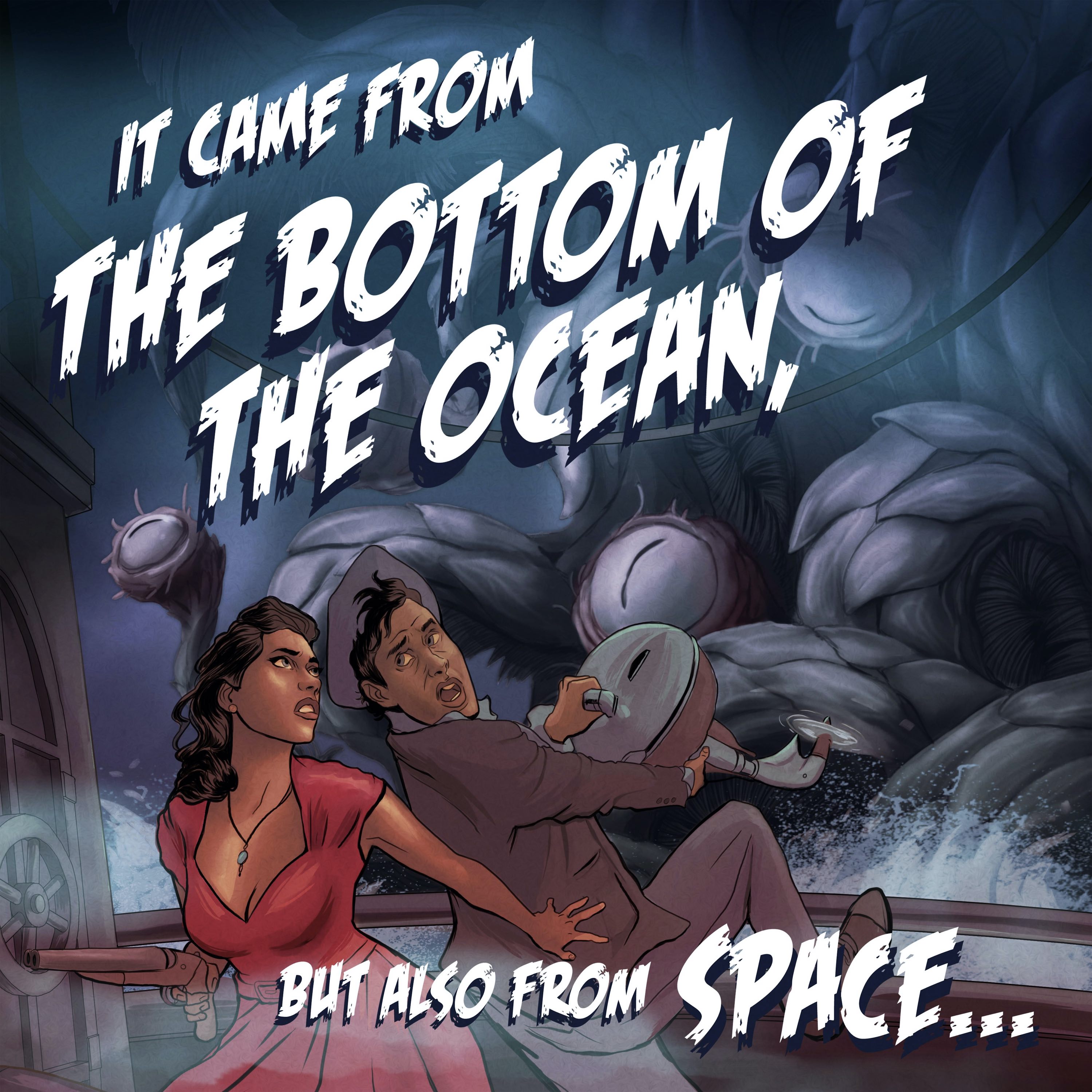 Pulp Fury Radio presents
It Came From The Bottom Of The Ocean But Also From Space
A small coastal town falls victim to an infectious and devouring parasite from beyond the stars.
Written by BT Calloway
Directed, Edited & Produced by BT Calloway & Elliot Jay O'Neill
   Starring   
Thomas Bradshaw as Inspector Frank Hall
Nikki McCrea as Doctor Gabby Walters
Catherine McDonnell as Christie Baxter & Constable Charlotte Grayson
Tom Burt as Alex White & Constable Bernie Helms
Steve Maresca as Sergeant Ed Peele
Sean Flierl as Joel Masters & Murray Braverman 
Ellen Graham as Doris Baxter
Christopher Bond as Jerry Baxter
Craig Walker as the Narrator
and April Pressler as the Librarian
Parts recorded at The Brain Recording Studios engineered by Clayton Segelov  
Parts recorded at Side Quest Studios engineered by Elliot Jay O'Neill
Copyright © 2020 Side Quest Studios. All Rights Reserved. 
follow us on
We review old & new Simpsons at www.thesimpsonsindex.com
We review Game of Thrones in reverse order at www.thronesofgame.podbean.com 
Our web series Dave Plus One available at www.daveplusone.com