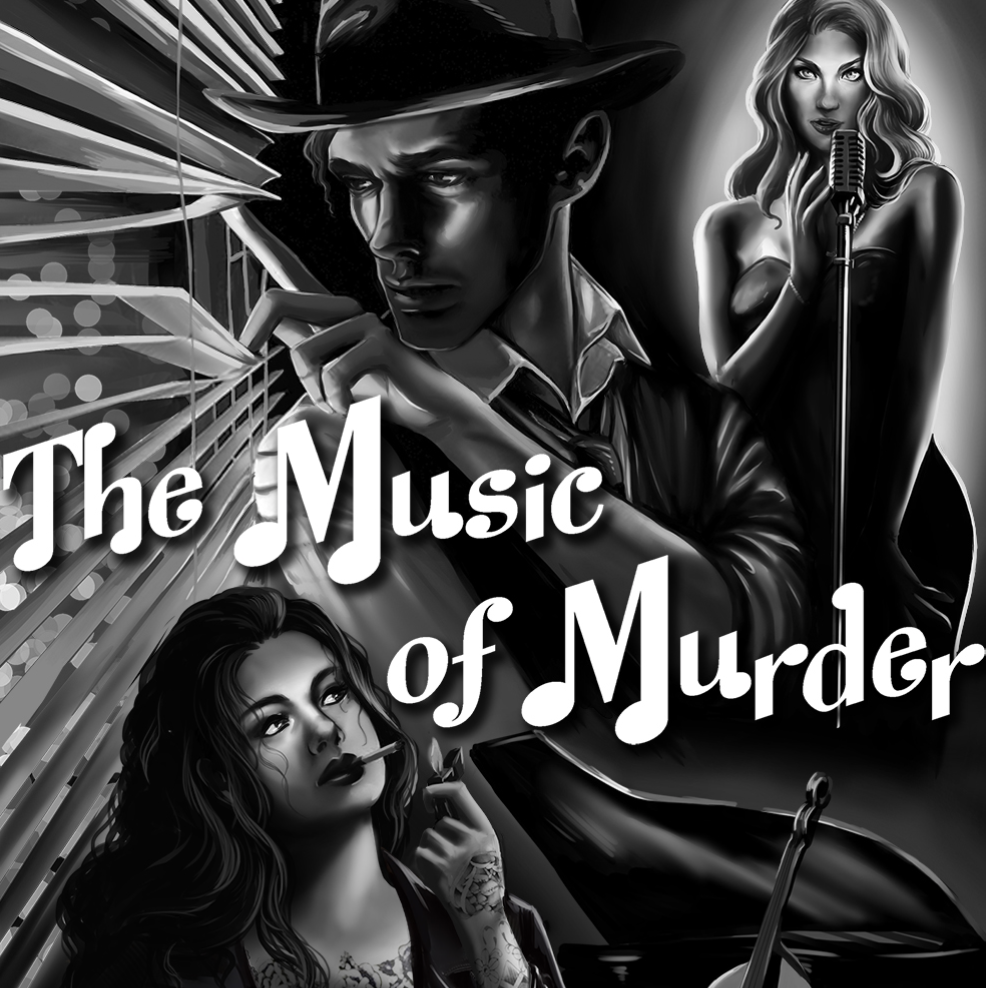 Pulp Fury Radio Presents
Jazz Noir: The Music Of Murder
A beatnik private eye on the case of a dead virtuoso pianist. Can "Fearless" Felix Phoenix solve this story of crime, music and murder?
Written by BT Calloway
Directed, Edited & Produced by BT Calloway & Elliot Jay O'Neill
   Starring   
Matthew Pritchard as "Fearless" Felix Phoenix 
Kelly MacBride as Ria Smyth
Kris Cetinski as Rose Wild (aka Valerie Carnette)
Thomas Bradshaw as Andre & Leroy
Craig Walker as Detective Bell
Tom Burt as Alex the Bartender
Sean Flierl as Adam the Driver
Matthew Pritchard as The Moose
Danny Rosewell as Donny
Steve Guntli as The Memphis Blue MC
with additional voices by Ellen Graham & Jack Picone
And April Pressler as the Librarian
Recorded at Side Quest Studios engineered by Elliot Jay O'Neill
Featuring music by Felipe Saravia
Original songs "Dog & A Hound" and "Let Me Drown"
Lyrics by BT Calloway
Arranged & performed by Felipe Saravia
Copyright © 2020 Side Quest Studios. All Rights Reserved. 
If you would like to support Side Quest Studios, we have a Patreon page
www.patreon.com/sidequeststudios 
Your donation helps us stay independent and ad free.
You can also unlock a bunch of cool exclusive podcasts.
THANK YOU SO MUCH FOR LISTENING TO SEASON ONE OF PULP FURY RADIO. 
follow us on
Shameless Plugs
"The Simpsons Index" is our podcast where we watch and review 3 episodes of The Simpsons at a time but each ep must come from a different decade www.thesimpsonsindex.com
"Thrones Of Game" is our podcast where we are watching Game Of Thrones in reverse order. www.thronesofgame.podbean.com 
"Dave Plus One" is our rom com web series that has a heart on it's sleeve but a foot in it's mouth www.daveplusone.com