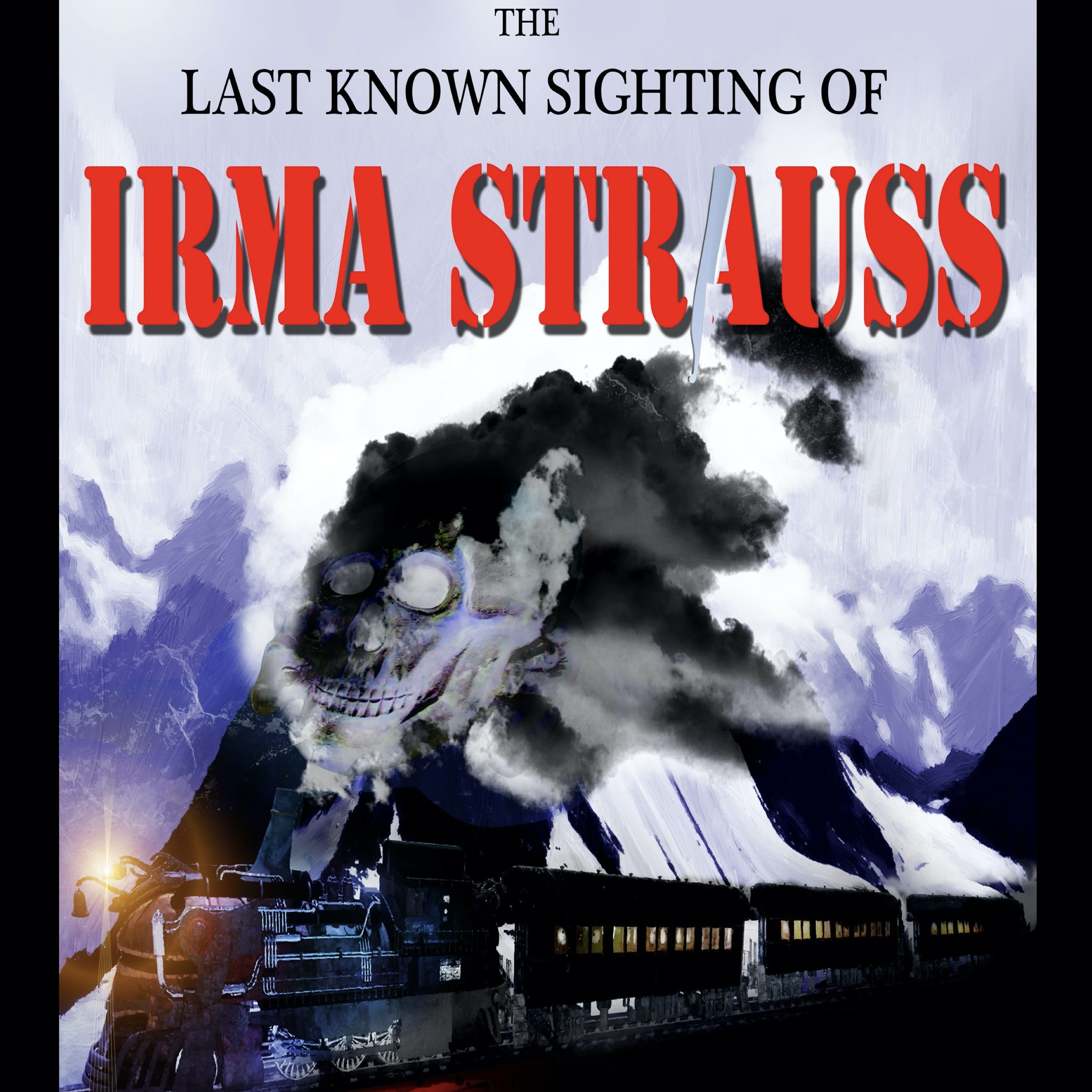 Pulp Fury Radio presents
The Last Known Sighting Of Irma Strauss
Seven strangers board a train headed through the snowy French alps, one a war criminal and one a killer. Who will survive until the end?
Written by BT Calloway
Directed, Edited & Produced by BT Calloway & Elliot Jay O'Neill
 Starring  
Kelly MacBride as Caroline Hart
Thomas Bradshaw as Inspector Thomas Paige
Craig Walker as Dr. Herman Schwartz
Ben Hamilton as Peter Bloch
Tom Burt as Patrick Belgrave
Richard Cotter as Emil Rommel
Phil Harker-Smith as Inspector Baston
Birgit Hamilton as "The She-Wolf of Majdanek" Irma Strauss
and April Pressler  as The Librarian
Parts recorded at The Brain Recording Studios were engineered by Clayton Segelov
Parts recorded at Side Quest Studios were engineered by Elliot Jay O'Neill
Copyright © 2020 Side Quest Studios. All Rights Reserved. 
follow us on
Shameless Plugs
"The Simpsons Index" is our podcast where we watch and review 3 episodes of The Simpsons at a time but each ep must come from a different decade www.thesimpsonsindex.com
"Thrones Of Game" is our podcast where we are watching Game Of Thrones in reverse order. www.thronesofgame.podbean.com 
"Dave Plus One" is our rom com web series that has a heart on it's sleeve but a foot in it's mouth www.daveplusone.com