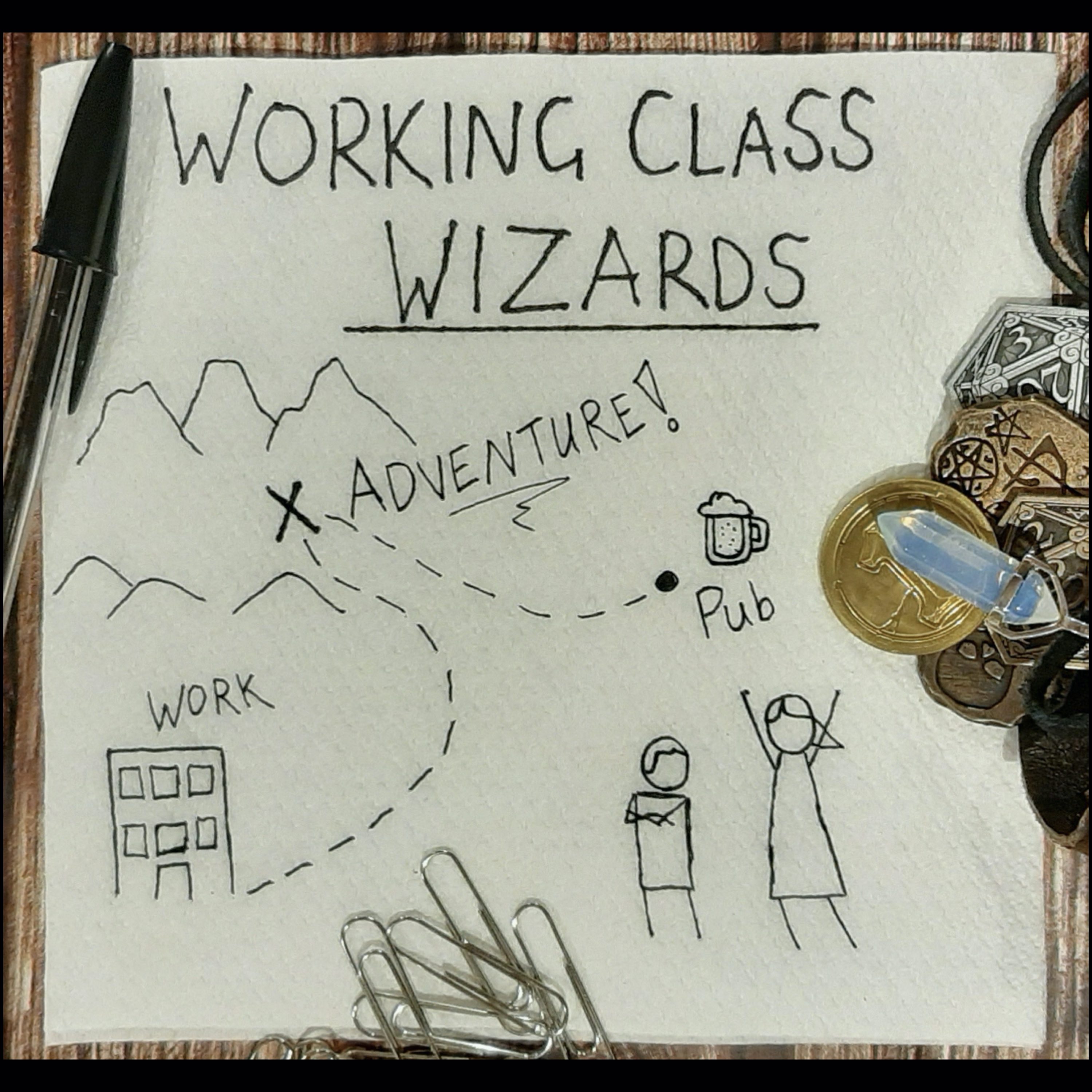 Pulp Fury Radio presents
Working Class Wizards: Episodes 1 and 2
Having graduated from Magic College, a pair of wizards find life after school less exciting than they imagined and seek an adventure outside of their life working for QuestSure Insurance.
Written by BT Calloway
Directed, Edited & Produced by BT Calloway & Elliot Jay O'Neill
 Starring  
Kelly MacBride as Vera
Tom Burt as Glen
Thomas Bradshaw as the Café Keeper & the Voice of Stone
Ben Hamilton as Aemulus Retch
Elliot Jay O'Neill as iGor
Sean Fleirl as Marty
Ellen Graham as Café Hipster & Bar Wench
Christopher Bond as Bus Driver & Bus Passenger
Rose Piper as Cyclops Choice Brand Eyedrops Spokesperson
And April Pressler as the Librarian
Recorded at The Brain Recording Studios engineered by Clayton Segelov 
Pick ups recorded at Side Quest Studios, Baby Beard Media HQ & The BlastHole
Working Class Wizards theme music by Danny Rosewell
Additional music by Kevin MacLeod
Copyright © 2020 Side Quest Studios. All Rights Reserved. 
follow us on
Shameless Plugs
"The Simpsons Index" is our podcast where we watch and review 3 episodes of The Simpsons at a time but each ep must come from a different decade www.thesimpsonsindex.com
"Thrones Of Game" is our podcast where we are watching Game Of Thrones in reverse order. www.thronesofgame.podbean.com 
"Dave Plus One" is our rom com web series that has a heart on it's sleeve but a foot in it's mouth www.daveplusone.com